Thanks for visiting my Premax page! I have a special offer for you today. If you shop right now starting from this page we'll also also include;
- Free shipping on orders over $50 (usually $100)
- 1 x free 200mL Sports Sunscreen valued at just under $20, and
- $10 off your next order
Some of my favourite products are below, but this offer applys to all Premax products so shop around! Don't miss out, as this offer only applies when you start shopping from this page!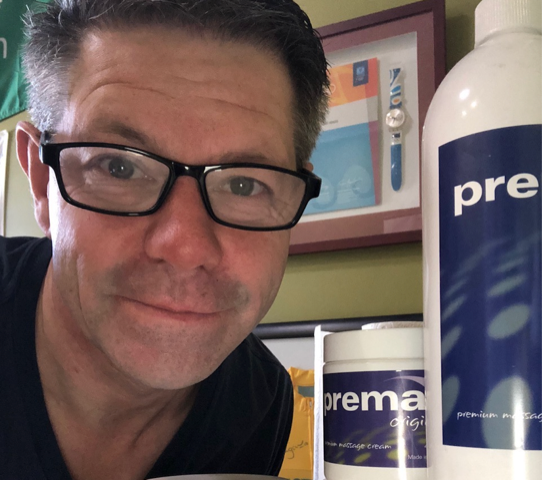 Apart from your table, head, and hands, the creams you use are also tools of the trade! So it makes sense to invest in a premium product that continually gives you the benefits you want and desire. Premax products are that for me - Stuart
Buy Now
Posts by Stuart Hinds
---
Stuart Hinds
Stuart Hinds is one of Australia's leading soft tissue therapists, with over 27 years of experience as practitioner, working with elite sports athletes, supporting Olympic teams (Sydney 2000, Athens 2004, Beijing 2008 and London 2012), educating and mentoring others as well as running a highly successful clinic Australia.